How to maintain a clean bathroom is the follow up to our last post, "the best way to clean stubborn soap scum, mould and grime from glass" where we explained the amazing benefits of using Extreme Cleaner to clean the whole bathroom – including the shower screen door, toilet and the sink.
We realise some people don't like the smell of bleach whilst cleaning and we have the alternative for you!
Bathroom Maintainer performs a similar way to the Extreme Cleaner and does so without any hypochlorite in the formula. This means you can still clean without the smell of bleach!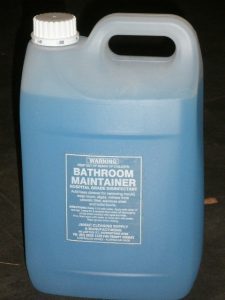 Simply apply the Bathroom Maintainer to the surface you're cleaning and leave it there for 10-15 minutes. Come back later and wash away residue to find amazing results!
Note: Extreme Cleaner is stronger than Bathroom Maintainer however is more harsh on fabrics and the smell can be offensive to some people
We hope this post has been helpful. Let us know on our Facebook Page Jamac Cleaning Supplies